Cerro Mailhos Trekking Adventure
Looking for a challenge in the mountains? This is your chance to tour the Andes and its incredible scenery.
Full day

Medium difficulty.

2 pax minimum.
In this trekking adventure in the Andes you will enjoy a mountain tour with places full of natural beauty.
You will experience a trekking challenge at medium altitude, and you will reach almost 3,000 masl. The panoramic views allow you to appreciate the immensity of the area.
We will guide you at all times: we will start from our mountain post and gradually ascend through the front range. 
And to complete the experience, at the top we will share some traditional appetizers with homemade delicacies.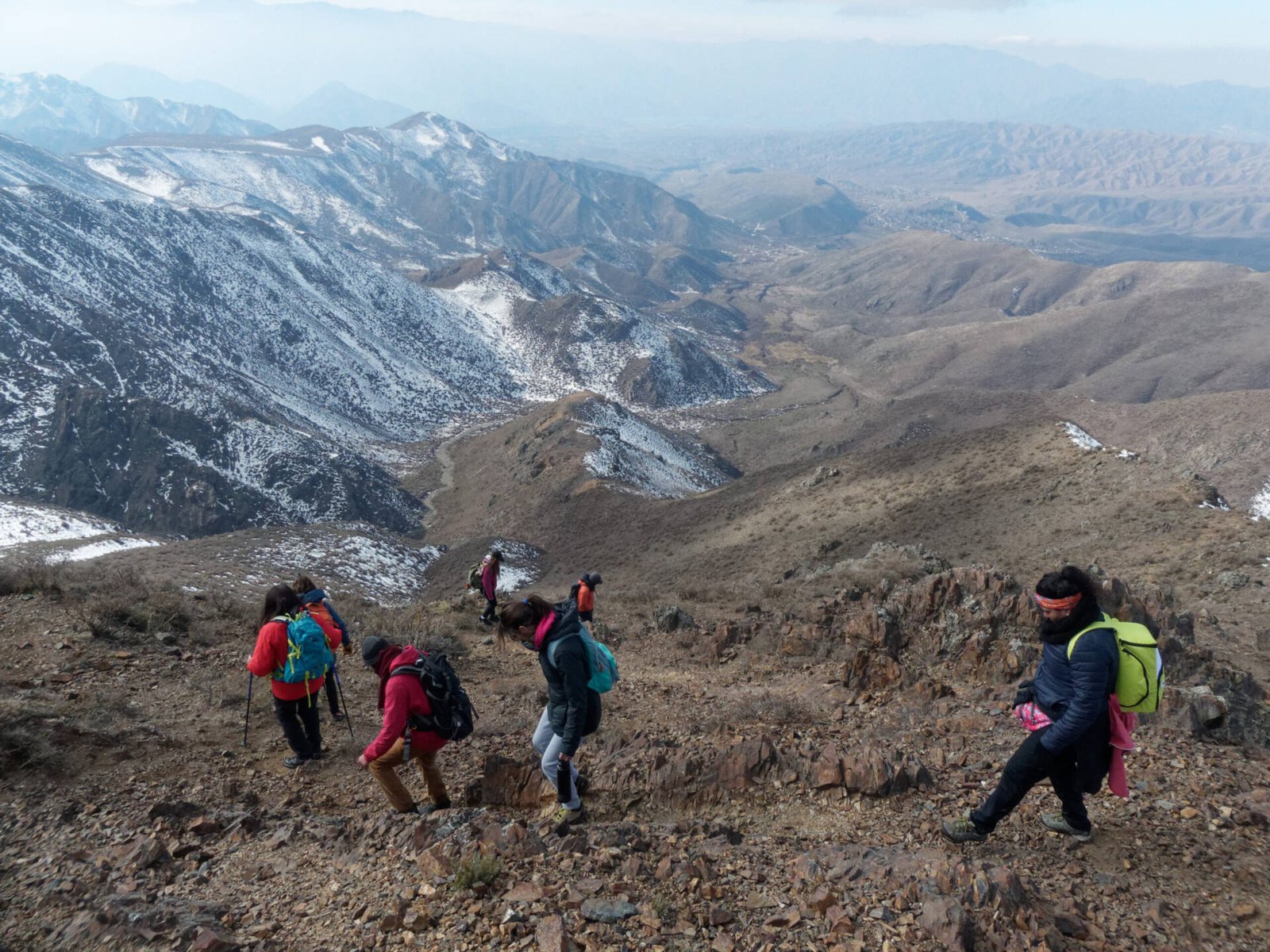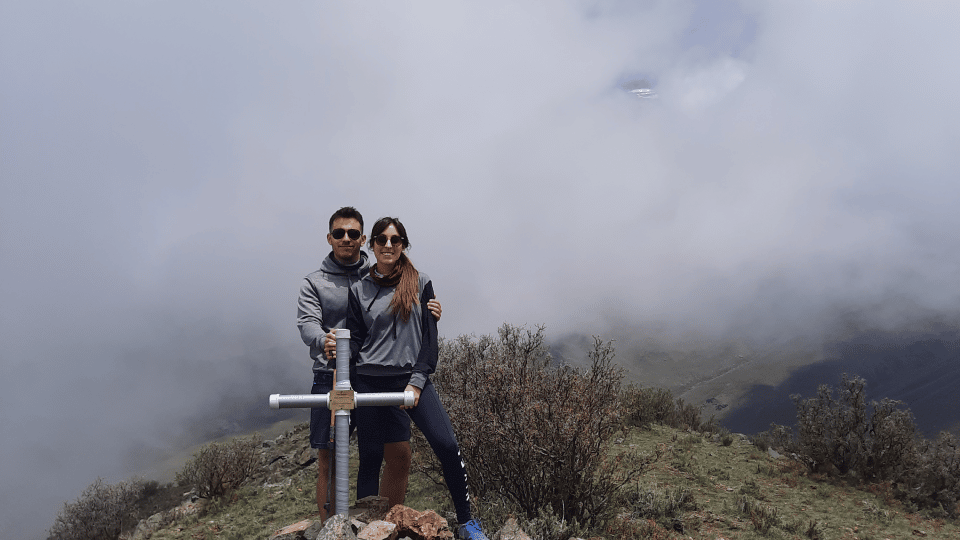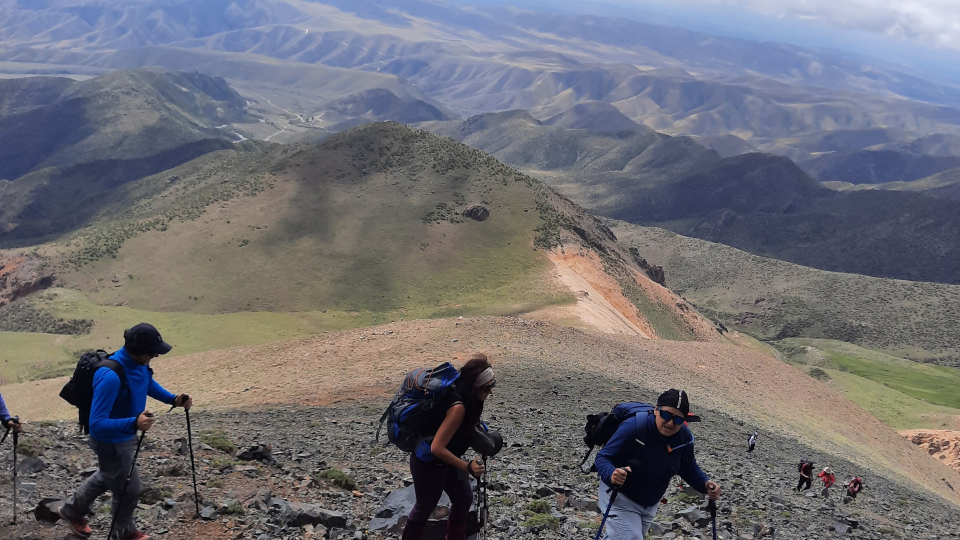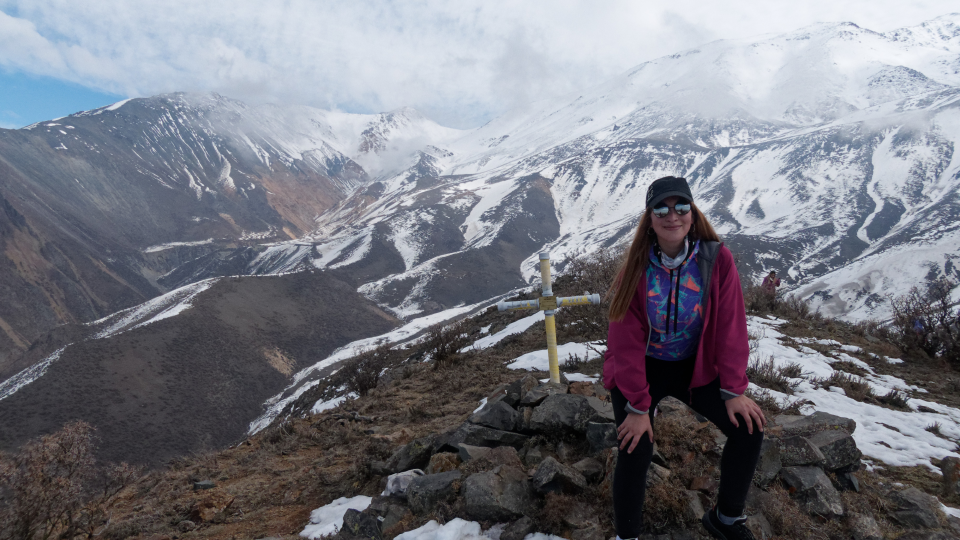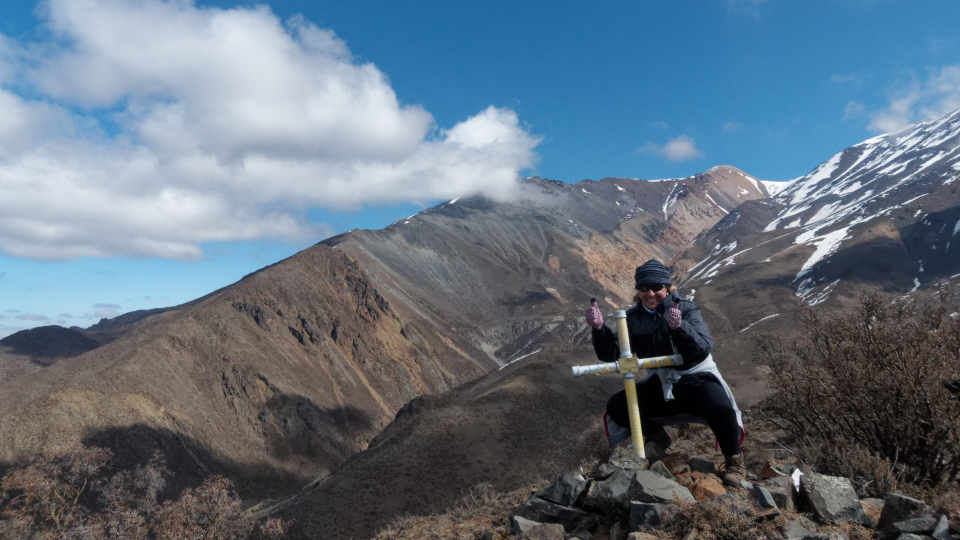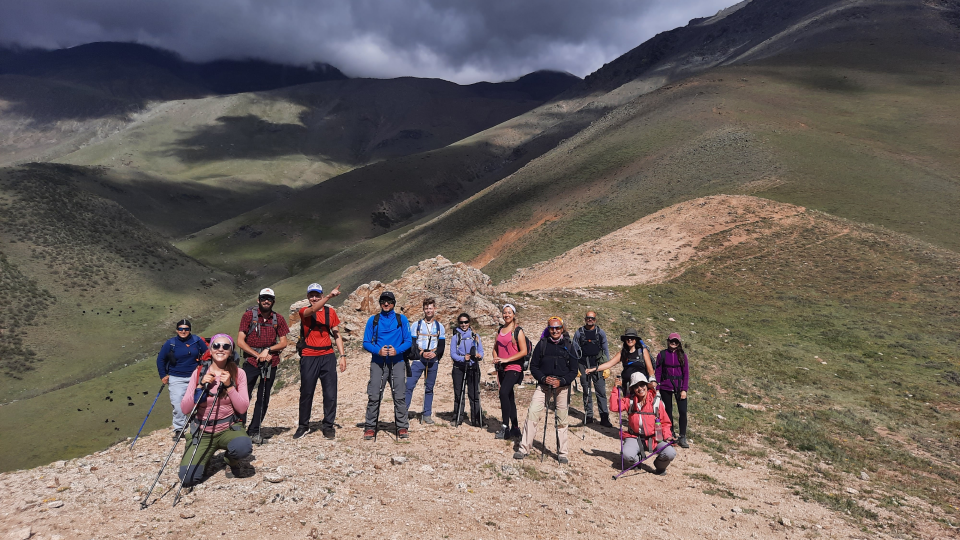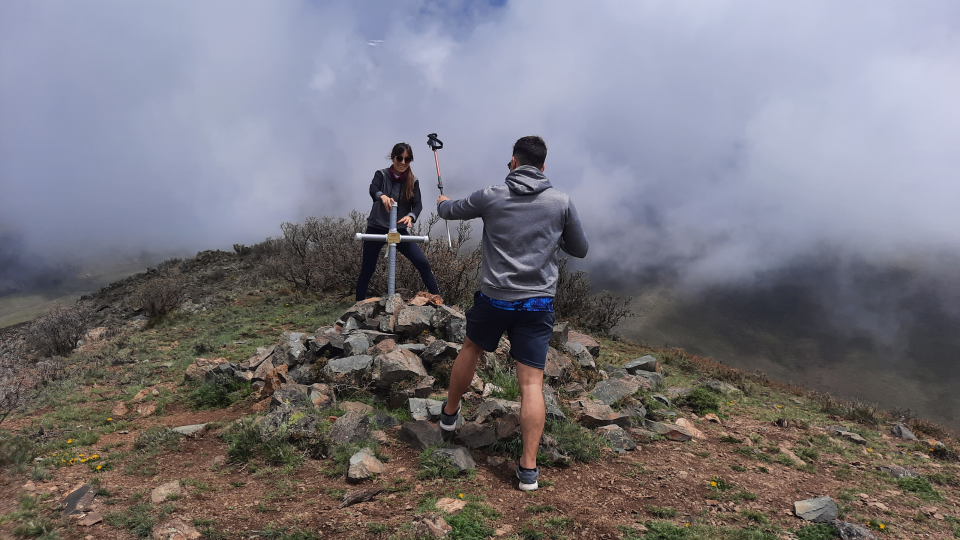 What is the experience like?
You will experience a mountain adventure: a trek in the area of the Plata Mountain Range, in the middle of the Andes.
It is not necessary to have previous experience, so this is an ideal option if you are looking to get started in trekking. 
We will welcome you at the Post
Don Daniel Ranch is the home of a gaucho family. We will welcome you with the best service to guide you in the trekking. 
Let's get going: we start the trekking
It will be a total of 5 hours of trekking, and we will reach 2,950 masl. We will see the mortars of the ancient huarpes, pure water springs, and panoramic views.
Tasting of traditional appetizers
Once at the top, we will invite you to enjoy some delicious appetizers with homemade bread, cheese and salami from the Post, accompanied by wine from Mendoza.
"Spectacular service, from the moment you arrive until you leave! Everyone was very friendly and helpful, an unbeatable ride and such kindness that is hard to find anywhere else! Undoubtedly a tour to repeat once and a thousand times!"
At Don Daniel Ranch
We offer you
Professional Guide 
An expert in the area will take you to places full of natural beauty, far from mass tourism.
.
Family-run customer service
We are a family, and we enjoy sharing our customs with every visitor.
Unforgettable landscapes
Mountains that reach 4,000 and 6,000 m.a.s.l., where important water courses are born.
Tame horses
We raise the animals with love and dedication to ensure that the rides are a safe experience.
Homemade food
We prepare regional delicacies such as bread, salami, meat and fried dough.
Years of experience
We have been dedicated to tourism for 16 years, with the mission of sharing the mountain tradition.
Would you like to enjoy this experience?
Contact us
Más información sobre
Aventura de trekking al Cerro Mailhos
What does it include?
Professional trekking guide

Transportation from greater Mendoza (ask for other locations).

Appetizers with cheese, salami, homemade bread and a bottle of wine.

Walking snack: cereal bar, fruit.

Personalized services, small groups.

Personal accident insurance.
Contact us if you want to add:
Itinerary
8:30 am Pick up at your accommodation in Mendoza city, and departure to Potrerillos.

10:30 am. Start of the trekking activity to Cerro Mailhos, Mendoza. 

01:30 p.m. Lunch at the summit.

04:30 p.m. End of the activity. Transfer to Mendoza city.

06:00 p.m. Arrival in Mendoza (approx.).
Do you offer a vegetarian/alternative menu?
Yes, we do. Just let us know when you book your experience, and we will prepare something special for you. 
How do I book?
To book you must contact us via Whatsapp and let us know the date, activity and number of people attending. Once this is coordinated, you will confirm the reservation by making a 30% advance payment via bank transfer.
What does it not include?
Any service not specified.
What to bring
30 L backpack or bigger.

2 liters of water.

Sportswear: long pants, coat, windbreaker, hat, gloves and sports shoes or boots.

Sunscreen and sunglasses.

Trekking poles.

Mate equipment, if you would like to have some.
Do I need to have experience in trekking?
No, it is a medium intensity trekking. It is not necessary to have previous experience, but you do need to have some kind of physical or sports training.
What is the local weather like?
It is a mountain climate, so it is more extreme than that of the city. 
In winter, be aware that there may be snow, and temperatures drop considerably, so it is important that you bring your full gear list, and plenty of warm clothes.
In summer, although temperatures are higher, we can always have a cold day. So it is important that you bring all the suggested clothing (except gloves and hat, in case you are not very cold).
¿Qué incluye?
Guía de trekking profesional
Transporte desde gran Mendoza (consultar por otras localidades).
Picada con queso, salame, pan casero y botella de vino.
Snack de marcha: barra de cereal, fruta.
Servicios personalizados, grupos pequeños.
Seguro de accidentes personales.
¿Qué no incluye?
Ningún servicio no especificado.
Consultanos si querés añadir:
Itinerario
8:30 hs. Recogida por tu alojamiento en Mendoza ciudad, y partida hacia Potrerillos
10:30 hs. Inicio de la actividad de trekking al Cerro Mailhos, Mendoza.
13:30 hs. Almuerzo en la cumbre.
16:30 hs. Finaliza la actividad. Traslado a la ciudad de Mendoza.
18:00 hs. Llegada a Mendoza (aprox.).
¿Hay menú vegetariano/alternativo?
Sí, claro. Solo hace falta que nos avises al reservar tu experiencia, y prepararemos algo especial para vos.
¿Cómo reservo?
Para reservar deberás escribirnos por Whatsapp e informarnos la fecha, actividad y cantidad de personas que asistirán. Una vez coordinado eso, confirmarás la reserva abonando un adelanto del 25% vía transferencia bancaria.
¿Qué llevar?
Mochila de 30 litros o más.
2 litros de agua.
Ropa deportiva: pantalones largos, abrigo, rompevientos, gorra, guantes y zapatillas deportivas o botas.
Protector solar y lentes de sol.
Bastones de trekking.
Equipo de mate, si quisieras tomar.
¿Hay que tener experiencia?
No, es una caminata de exigencia media. No es necesario que tengas experiencia previa, pero sí que tengas algún tipo de entrenamiento físico o deportivo.
About the place
Don Daniel Ranch is a mountain post in Mendoza, located in the Plata Mountain Range, in the Front Range. In these hills, surrounded by peaks that reach up to 6,000 m.a.s.l., there are beautiful water springs that bring life to the place.
From Mendoza you will arrive after a 2-hour drive, passing through picturesque towns such as Cacheuta and Potrerillos, to Las Lajas Post (in Las Vegas, Valle del Sol).
And there you will find our home: the place where we live, raise animals, and welcome every visitor to share our customs. We look forward to your visit.
What are you waiting for?
Contact us now
And start getting ready to enjoy a trekking adventure in the Andes, at Don Daniel Ranch.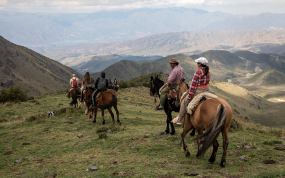 Horseback riding at sunset in the Andes
Horseback riding at sunset at over 2,700 masl.
Half day.

Low difficulty.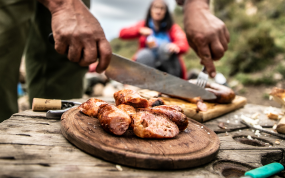 Gaucho day with barbecue and horseback ride
We ride in the middle of the Andes, with appetizers, barbecue and wine.
Full day.

Low difficulty.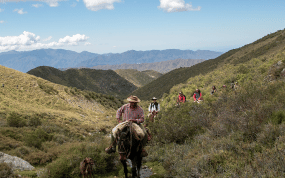 Traditional day, trekking and barbecue
2 hour trekking with a great gaucho barbecue, appetizers and wine.
Full day.

Low difficulty.

Don Daniel Ranch is a family-run mountain outpost located in the Valle del Sol area, within the town of Vallecitos, in the province of Mendoza. We offer horseback riding, trekking and regional food experiences to enjoy.
E-mail
info@ranchodondaniel.com.ar
Location
Unnamed street at the end of Valle del Sol, M5549, Mendoza