Traditional day, trekking and barbecue
Are you looking for a trekking adventure with a delicious barbecue in the Andes? This experience combines the best of both.
Full day.

Low difficulty.

2 pax minimum.
The traditional day, trekking and barbecue offers adventure, mountain culture, and regional food.
You will walk through the Andes Mountains up to almost 3,000 m.a.s.l., surrounded by large valleys and panoramic views.
During the tour we will see wild flora and fauna, and springs of water so pure that you will even be able to drink from them. 
And the best part: we will prepare a great traditional barbecue, with homemade appetizers and wine from Mendoza.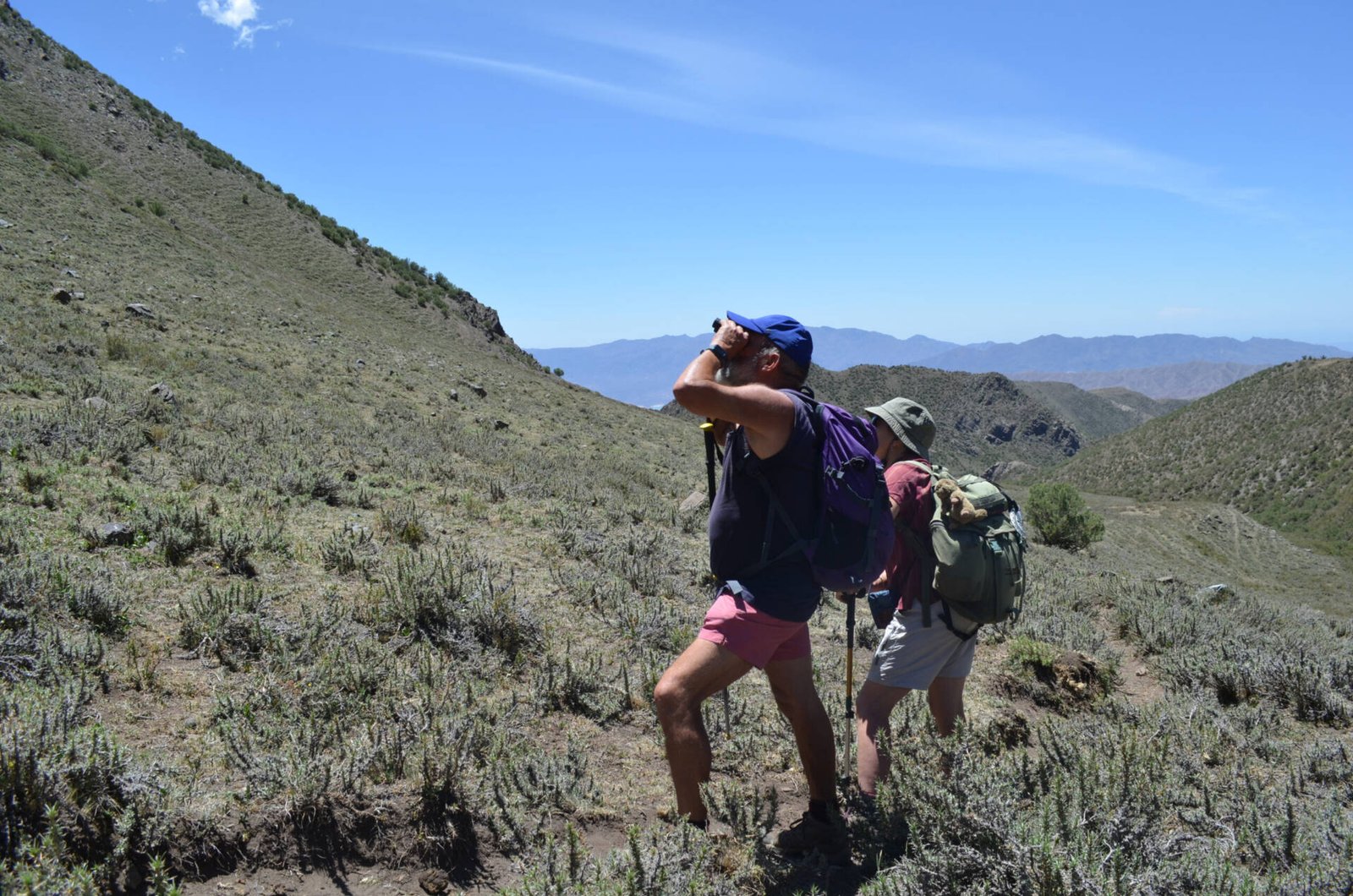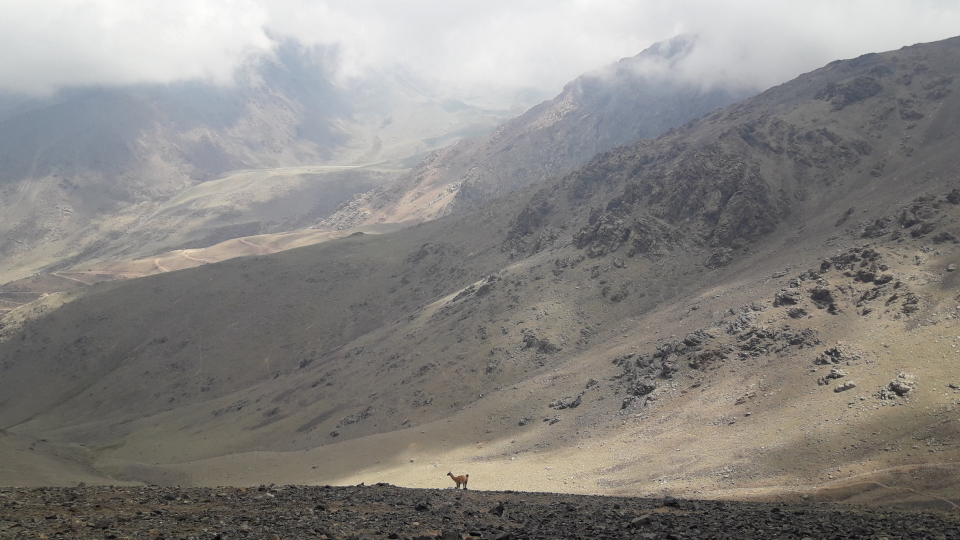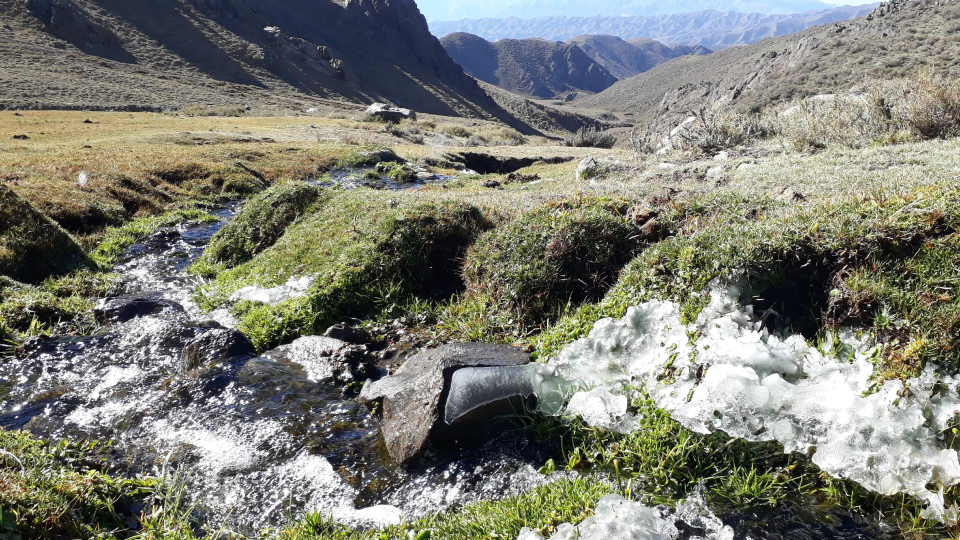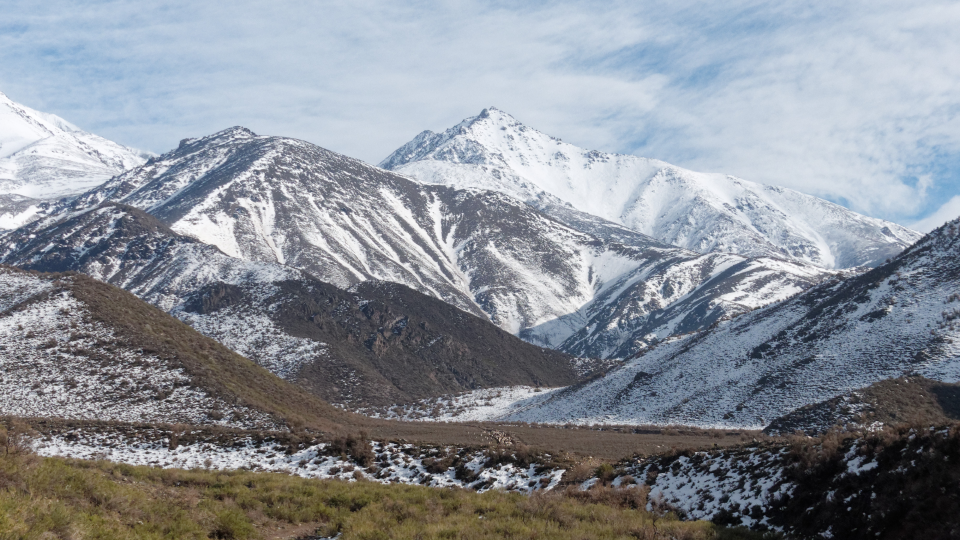 What is the experience like?
You will arrive at the Post through a mountain route with incredible landscapes, and here we will welcome you for the adventure.
On your day of trekking with barbecue in Mendoza, you will experience a low difficulty trek and enjoy a great reward: an Argentinean barbecue.
A gaucho family post
We will welcome you to the Post, you will learn about the culture and way of life of those who live in the mountains.
A magical tour
On the 3-hour trek, you will enjoy panoramic views of the entire area, and mountains of more than 4,000 meters.
Great reward: Argentinean barbecue
Have you ever had a barbecue at high altitude? The typical Argentinean food, prepared in the middle of the Andean mountain range, with homemade appetizers and wine from Mendoza.
"One of the best moments we had in Mendoza. Daniel is great and super kind from the moment he welcomed us at his house. He took us to places we could not even imagine, we had an incredible time! We will definitely come back, and we recommend him wherever we go."
At Don Daniel Ranch
We offer you
Professional Guide 
An expert in the area will take you to places full of natural beauty, far from mass tourism.
.
Family-run customer service
We are a family, and we enjoy sharing our customs with every visitor.
Unforgettable landscapes
Mountains that reach 4,000 and 6,000 m.a.s.l., where important water courses are born.
Tame horses
We raise the animals with love and dedication to ensure that the rides are a safe experience.
Homemade food
We prepare regional delicacies such as bread, salami, meat and fried dough.
Years of experience
We have been dedicated to tourism for 16 years, with the mission of sharing the mountain tradition.
Would you like to enjoy this experience?
Contact us
More information about
Traditional day, trekking and barbecue
What does it include?
Professional bilingual trekking guide.
Customized service (small group).
Transportation (from Greater Mendoza).
Personal accident insurance.
Meals: Walking snacks – Picada – Barbecue – Local wine -Dessert.
Staff trained in first aid.
Itinerary
8:30 am. Pick up at your accommodation in Mendoza city. Departure to Potrerillos
10:30 am Start of the trekking with a barbecue in Mendoza.
01:30 pm Barbecue at Don Daniel Ranch.
04:30 pm End of the activity. Transfer to Mendoza city.
06:00 pm Arrival at Mendoza (approx.).
Do you offer a vegetarian/alternative menu?
Yes, we do. Just let us know when you book your experience, and we will prepare something special for you.
How do I book?
To book you must contact us via Whatsapp and let us know the date, activity and number of people attending. Once this is coordinated, you will confirm the reservation by making a 25% advance payment via bank transfer.
What does it not include?
Personal equipment.
Pick up outside Greater Mendoza.
Any service not specified.
What to bring
Sportswear: long pants, coat, windbreaker, hat, gloves and sneakers or boots. In winter you should also add a warm hat and an extra pair of pants.
Sunscreen and sunglasses.
Mineral water.
Mate kit, if you would like to have some.
Do I need to have trekking experience?
No, it is an ideal hike for beginners (with or without hiking experience). The important thing is that you can maintain a slow but steady hike.
How do I get to the Post?
You will have to arrive at the Post on your own, as the activity does not include transportation.. Here you will find the map with our exact location.
The trip will take approximately two hours from Mendoza City by private vehicle (public transportation does not reach the site).
Important: We recommend downloading the map from Google Maps, as in some parts of the road there is no phone signal. 
Directions: First you will have to head towards the town of Potrerillos, and from there take route 89 to " Las Vegas" town. When you get there, you will continue along route 89 until del Sol Ave., and then you will head towards "Valle del Sol". 
Once you enter Valle del Sol, you will have to continue until the end of the boulevard, and right where it ends, in a corner you will see the "El Lagarto" grocery store. 
When you see the store, turn right on the same street and continue until the end, where you will find a gate and a sign that reads "Puesto Las Lajas": this is the entrance to our Post. You will have to open the gate (then leave it closed in the same way), and continue from there to Rancho Don Daniel. It is a 3.5 km. gravel road in good condition. Please bear in mind that you will not have any phone signal.
What is the local weather like?
It is a mountain climate, so it is more extreme than that of the city. 
In winter, be aware that there may be snow, and temperatures drop considerably, so it is important that you bring your full gear list, and plenty of warm clothes.
In summer, although temperatures are higher, we can always have a cold day. So it is important that you bring all the suggested clothing (except gloves and hat, in case you are not very cold).
About the place
Don Daniel Ranch is a mountain post in Mendoza, located in the Plata Mountain Range, in the Front Range. In these hills, surrounded by peaks that reach up to 6,000 m.a.s.l., there are beautiful water springs that bring life to the place.
From Mendoza you will arrive after a 2-hour drive, passing through picturesque towns such as Cacheuta and Potrerillos, to Las Lajas Post (in Las Vegas, Valle del Sol).
And there you will find our home: the place where we live, raise animals, and welcome every visitor to share our customs. We look forward to your visit.
What are you waiting for?
Contact us now
And start getting ready to enjoy a traditional day, trekking and barbecue at Don Daniel Ranch.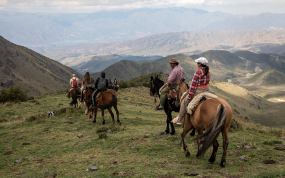 The Post
Visit to get to know the place and enjoy a regional menu.
Customized duration.
No difficulty.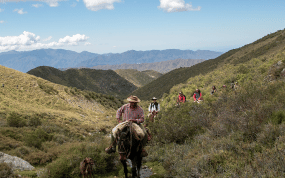 Gaucho day with barbecue and horseback ride
We ride in the middle of the Andes, with appetizers, barbecue and wine.
Full day.
Low difficulty.
Cerro Mailhos Trekking Adventure
Medium altitude trekking up to 2,950 m.a.s.l.
Full day.
Medium difficulty.

Don Daniel Ranch is a family-run mountain outpost located in the Valle del Sol area, within the town of Vallecitos, in the province of Mendoza. We offer horseback riding, trekking and regional food experiences to enjoy.
E-mail
info@ranchodondaniel.com.ar
Location
Unnamed street at the end of Valle del Sol, M5549, Mendoza