Mountain tradition, dream landscapes and regional delicacies.
Are you looking for a gaucho experience in the Andes Mountains? We invite you to live an unforgettable day of horseback riding, trekking and Argentinean barbecue.
I want to live the experience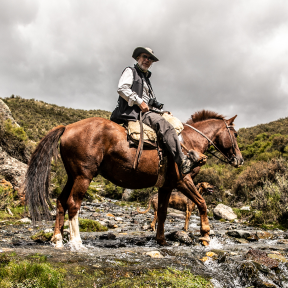 Horseback rides
We ride through the Andes on horseback across ravines, valleys and panoramic views with tame animals, and guided by Daniel, an authentic gaucho.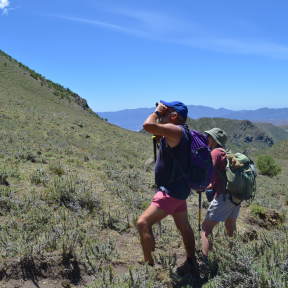 Trekking
We have beautiful hiking circuits, so you can get to know the mountain in the company of professional guides. We take you to the best natural spots.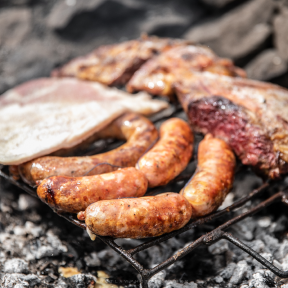 Regional food
Argentine barbecue, wine from Mendoza, and mates with homemade sopaipillas (fried dough) prepared by Marisa, our cook and the mother of the family.
"The place is dreamlike. Tame horses. Daniel is a charming person! Attentive, kind. He told us a thousand interesting stories.  The appetizers with salami made by him and homemade bread baked by his wife are not to be missed. In the corrals we were lucky to see more than 50 newborn goats."
Ana Hierro
One of the best moments we had in Mendoza. Daniel is a genius and super nice from the moment he welcomed us into his house. He took us to places we could not even imagine. We had an incredible time. We will definitely come back and will recommend it wherever we go!
The landscapes you will see are crazy. Just go!
Cecilia Delgado
"It was truly a unique experience. It was a beautiful day, and we were able to share a pleasant ride to the snowy summit together with Daniel.
Speaking of Daniel, he is a great guy. We ate a delicious asado at the top, along with cheese, salami, bondiola and homemade bread. If you came to Mendoza but didn't do the ride at Don Daniel Ranch, then what did you come for?
Santiago Álvarez
We are a gaucho family by tradition: we have been working every day for 16 years to sustain this mountain home. We love the land we live on, with its animals, and the customs that have been passed on to us for generations. 
Our goal? To share with each visitor a piece of our history, of life in the Cordillera, and the connection with nature, off the beaten track and far away from the pace of city life.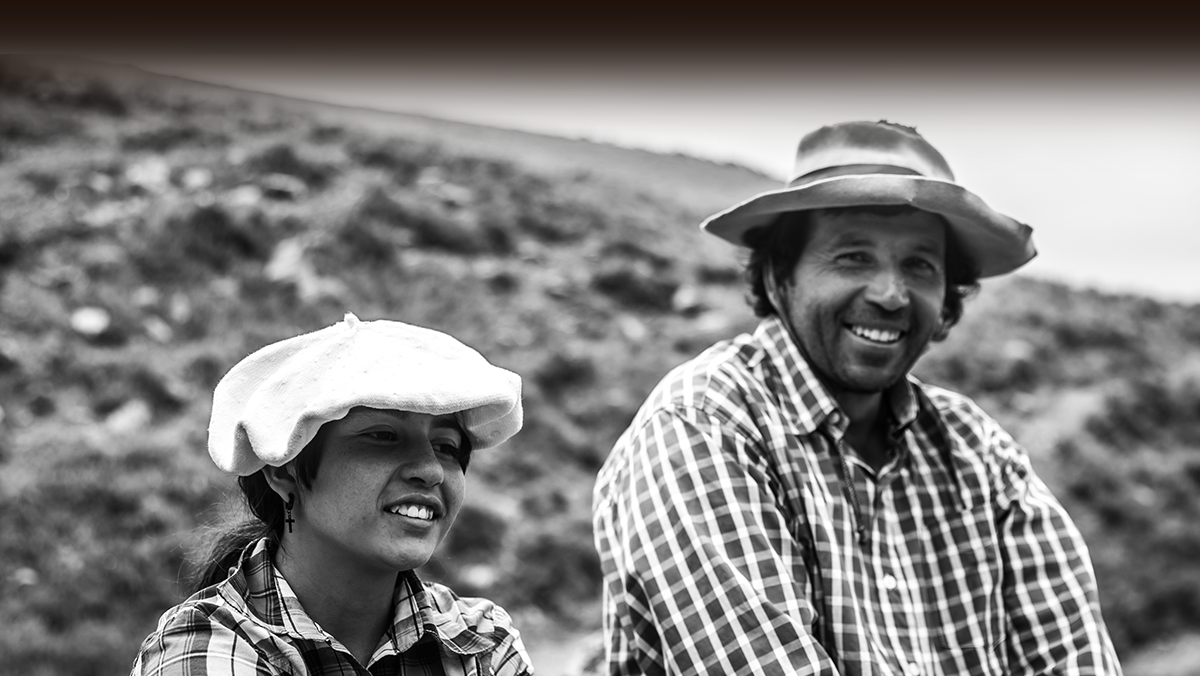 ¿What can you do at Don Daniel Ranch?
Gaucho day, barbecue and horseback riding.
Full day : Low difficulty
We ride in the middle of the Cordillera, and enjoy homemade appetizers, asado criollo and wine from Mendoza.
Horseback riding at sunset in the Andes
Half day : Low difficulty
Horseback riding at sunset at over 2,700 m with landscapes not reached by mass tourism.
Traditional day, trekking and barbecue
Full day : Low difficulty
2 hour hike to get into the immensity of the mountain. With great gaucho barbecue, appetizers and wine.
Trekking adventure to Cerro Mailhos
Full day: Medium difficulty
Medium altitude trekking challenge. We ascend up to 2.950 masl, the summit is a panoramic viewpoint of the whole area.
Country picnic for events
Customized duration : Low difficulty
A tailor-made experience: we organize events for groups or companies looking for a unique day in the countryside.
Cabalgata de 2 días en la Cordillera
2 días | Dificultad media
Una experiencia de montaña completa: dos días de aventura a caballo, para vivir la Cordillera como un gaucho.
What are you waiting for? Come and enjoy a unique mountain experience!

Don Daniel Ranch is a family-run mountain outpost located in the Valle del Sol area, within the town of Vallecitos, in the province of Mendoza. We offer horseback riding, trekking and regional food experiences to enjoy.
E-mail
info@ranchodondaniel.com.ar
Location
Unnamed street at the end of Valle del Sol, M5549, Mendoza